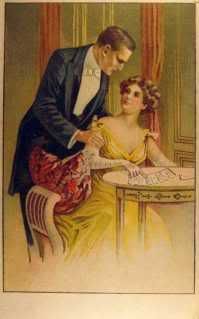 Due to the fact that I've been an utter slug and have probably read 3 books in the past month, I don't have a TBR Challenge book review to offer up this month. I just haven't had that much interest in reading lately, instead I've been enjoying this gorgeous weather we're having and making plans for this summer. Oh, and hello! - Kenny Chesney concert tomorrow night, holla! Another thing I'm fascinated with these days is...get this, couponing. I can't seem to get enough of it... Yep, boring life!
That being said, the 3 books I've read since about this time last month are review books for RRT, if you don't count April's TBR Challenge. :-S I'm hoping Review Boss is happy that I've started cleaning up my review assignment calendar. Heh.
One day soon I'll get my head screwed on straight and dive back into my reading.
Until next time!