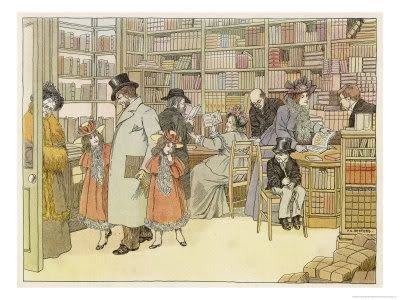 I stepped into a bookstore this evening with my wonderful husband, and for the first time in about two months -- I bought books! Real, paperback books! It seems that since I bought
Veronica
, I've been enamored with searching out all the varieties of ebooks out there -- reading few, but definitely buying more than a fair share. Whether it's the backlists of a favorite author, smaller publication houses, strictly ebookstores, and even my local library, they have so much to offer these days for the ereaders out there. I've also noticed that my library tends to get more exciting new releases in e-format faster than they do in actual books, so I'm a devout fan of their site.
My current read,
Susan Mallery's latest book
,
Almost Home
, has done a fair job of stoking the reading fires again. It's been a long time since I read a book by this author, and I'm quickly reminded what I've been missing -- warm characters, rich emotional moments throughout the book, and the sense of place in a town I'd love to visit, Georgetown, TX. Plus, its heroine, Jenna, is a professionally trained chef and since I'm a Food Network whore, I'll go for anything -- almost -- that features a foodie, a chef, or just food in general. I need to wrap this one up soon since I've let it linger in my cache too long and the borrow period on it is almost up. Good thing it's a great book, eh?