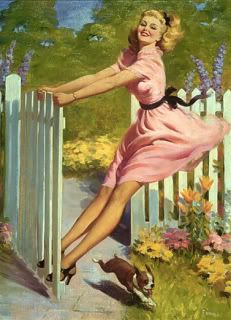 I was going to start this post with, "I finally finished a book!" but then I realized that as an opening line it lacked originality since I've started many of my posts in the past with the same or similar. I guess in order to fix that, I'd need to read faster but since this is the first 'fun' book I've done in a while I'll take what I can get and call it a day.
But still....
Psst, I finally finished a book
!
*****************************************************
I've been ignoring my TBR lately and instead, when I do read, it's either a library book or a review book.
Already Home, by Susan Mallery
, was a lend from the library but one that I was interested in when I read that the heroine is a chef. She doesn't consider herself a head chef, or even the same caliber as Rachael Ray, but she is classically trained.
In Jenna Stevens case, her career as a sous chef is hopefully just temporarily on the back burner when she returns to her hometown of Georgetown, TX. Aaron, her ex-husband, had done everything in his power to undermine and belittle Jenna and her culinary creations, calling them garbage in front of customers and then bragging about them as his own later when it was evident that people liked them. While Aaron had done his best to convince people he was a genius chef and a people person, he'd been cheating on Jenna for God knows how long and basically stabbing her in the back. Now Jenna's back in Texas to regroup, heal, and rediscover her life and self, and to spend time with her parents. That rebirth results in Jenna's opening a cooking store, despite the fact that she has no business background or acumen, and only a whim of an idea.
Enter Violet, a woman who wants to make a new start for her own reasons and has everything to prove to no one but herself. Violet turns out to be the perfect business partner and a whiz with ideas and creativity. Once the two women decide how to make Grate Creations the best it can be -- with Jenna as the food guru/lesson leader, and Violet as the business whiz with numbers and ideas -- the store becomes more successful than Jenna had dared to hope. Jenna's then thrown for yet another loop when her birth parents enter the picture and declare their desire to become part of her life, despite the fact that it's been 32 years since they gave her up for adoption.
Jenna's hesitance to connect with Tom and Serenity, her biological parents, is quite understandable and I've got to say that she had more patience than I would have given the circumstances. I loved Jenna's adoptive parents, Beth and Marshall Stevens, and understand the adage 'can't we all just get along?', but still.... I tried placing myself in the situation inside my head, and just couldn't. Suspicion, distrust, and dislike were the only things I could come up with, but then I'm not Jenna.
That said -- I loved this book, and I love the author for putting me through my paces as a reader. If you can run the gamut of emotions and still keep reading, not wanting to stop until "The End", then, in my opinion, that's the hallmark of a great book and a talented writer.
Already Home
has it all -- a stirring story, characters who make you take notice, emotional outcomes, complete with a dollop of romance.
Now let's see if I can continue on in that thread and find another winner off of my TBR...