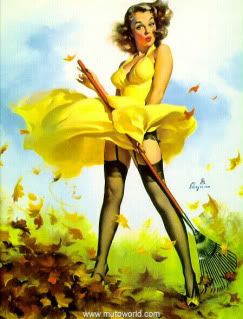 Today is the official first full day of my favorite season -- fall. If it wasn't still a heatwave outside and the air conditioning wasn't still running almost 24/7, I would probably be able to revel in the glory that is everything autumn -- crisp weather, windy nights, crackly leaves, and it turning pitch black at 6pm. As it is, I broke a sweat just taking the dog outside for a quick potty trip, and that was at noon.
But this is what I get for living an hour inland from the beach, in sunny, muggy SC...
But I digress.
Already, I'm starting to see advertisements and "coming soon" notices for seasonal romances. Seriously? Why do publishers start putting out holiday books in October?? Christmas is a big theme in romance fiction, sure, and it goes without saying that there's no use in doing many Halloween-themed books with all of the paranormal stuff on the shelves year round. I'd love to see more Thanksgiving-related romances, since that's probably my favorite holiday. Maybe there are some in the category lines from Harlequin and Silhouette that I'm missing? Or has Debbie Macomber done one or two? I love to read wintry books too, since we don't get a huge wintry onslaught down here. To me, it's just cozy reading of sweaters and turtlenecks, hot tea and log cabins with cracking fireplaces.
So, I'll ask: What's on your reading radar this fall and upcoming winter?