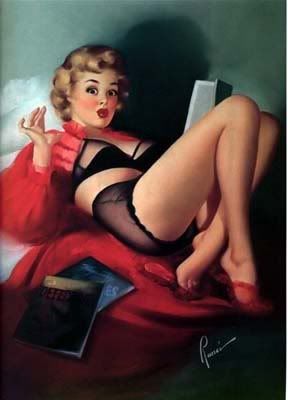 Either I've had a really good day where I've done exactly nothing, or I'm coming down with something. Today I couldn't even be bothered to change out of pajamas once I'd woken up earlier this afternoon -- lazy, you might say, but viva la nightshift life, and I worked last night. So, I've spent the day, laying around and finished up a truly AWESOME book (heads up - fans of romantic suspense have GOT to check out Kate Brady's debut, ONE SCREAM AWAY!). Hopefully I'll get my thoughts together enough tomorrow to post a review for this shocking book -- I've read a lot of things, and I see a lot at work, but even I was stunned by the shock and awe Kate Brady has for her readers. Sucky part is, the next book, LAST TO DIE and the second book in what is to be a series, doesn't come out until next July. Unfair!
So now I'm left at odds with what to read next. It's not as if I don't have
anything
to read, I just have
too much
to read! But that's ok, I'm a book ho and I'm happy like that. John keeps threatening a storage unit, and I may have to cave before our bedroom floors do...


I've been playing with the idea of reading the Chelsea Cain series since the third book comes out soon, but I keep putting that off. I have no doubt I'll enjoy it, but it's like saving the best for last. Or I could read one of the many historicals I've been neglecting. Decisions, decisions, decisions...

Before publishing this post, I just realized what a truly boring installment it is. Egads, sorry to not be thrilling! and new! and shiny! but I just can't invest any oomph into my originality tonight. Ugh...