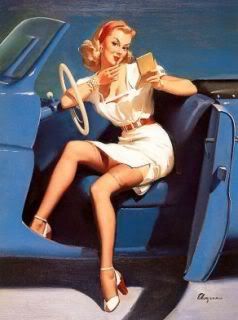 It's T-minus three days and counting until John and I head up to the big city of Washington D.C. for a mini-vacation of sorts. Big ticket thing for me this year is the RWA booksigning on Wednesday evening!
Muy
excited, I am. I'm hoping to catch up with Wendy and maybe a few other bloggers or three, maybe Katie and KristieJ, I hope? I wasn't able to swing the entire conference this year due to the economy (*cough*) and furlough at work, but I'm just ecstatic I get to go to the book signing. I'm hoping next year to go to the RT conference since it's in Columbus, OH, and maybe we can plan a trip to my hometown around that.
I absolutely love the city of D.C., especially after our trip there last year. It helps that we have very good friends that live right outside city limits, so this year it's like a bonus for us. I just used RWA as an excuse to get up there to visit. ;-)
Anyway, on tap for today is straightening, cleaning, packing and laundry. Since I work Monday night and we're leaving early Tuesday a.m., I'm hoping to have our suitcases at least mainly packed by Sunday evening. If I do, that will probably be the first time I could ever even consider myself organized. I'll get back to y'all on that endeavor. Oh oh! And I need to pack one or two of my keepers to get signed if I'm able to -- namely, CASTLES by Julie Garwood, since I totally blame her and that book for my love of romance fiction. I guess I should peruse the list of authors signing that day to have a game plan of what I'll buy (*mental note* take the Visa).
*squeeeeeeee*