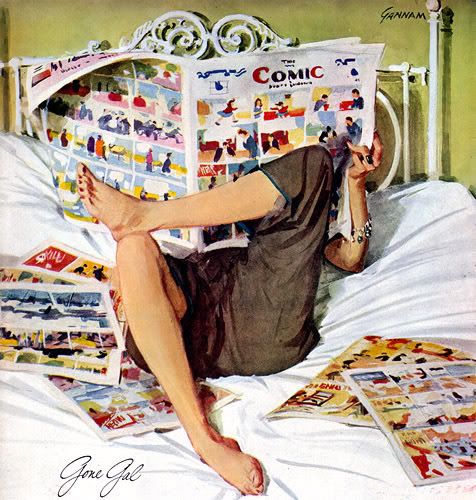 About the most effort I expended today was fixing supper, and I'm almost embarrassed to say -- it was out of a box! Macaroni Grill has joined the boxed dinner craze and made some of their popular dishes more accessible to folks like me, who can't cook chicken Marsala to save her life. Oh, I can cook -- but this dish just about kicks my ass every time. So, needless to say, tonight's dinner was a hit! Both man and dog loved it...
So, you may ask, what else did you do today, Amy? I finally finished Allison Brennan's PLAYING DEAD, the last in her
Prison Break
trilogy. I'm one of those few who don't like to read an entire series a) until I have the entire set and b) all in succession. I choose to space the series out over a period of time, usually several months apart. And I think that's where I set myself up for a minor disappointment with PLAYING DEAD. It was harder for me to remember the general gist of the initial premise! This one is more tied to the second book in the series, TEMPTING EVIL, in that the heroine is the daughter of one of the convicts who had escaped from San Quentin. Anyhoo, from the back blurb:
Dead Man Running

Sentenced to death for crimes he didn't commit, ex-cop Tom O'Brien is now a hunted fugitive. After fifteen years in prison, he's determined to prove his innocence -- but first he must convince his daughter, whose testimony helped put him behind bars, that he has damning evidence of a plot to frame him.

Claire is no longer the naive teenager who arrived home to find her mother and her mother's lover shot dead and her father holding the murder weapon. She's a successful fraud investigator who assumes that everyone lies. Though Claire is convinced of her father's guilt, curiosity propels her to look into the disappearance of a law student who claimed to have proof of Tom O'Brien's innocence. But seeking answers only leads to more questions, reinforcing Claire's belief that there's no one left to trust.

Obsessed with the O'Brien case, FBI agent Mitch Bianchi befriends Claire under false pretenses, certain that Tom is not only innocent but in grave danger -- and not just from the cops. As the three race toward the truth, a murderous conspiracy tightens its noose -- and Claire becomes the target of an ice-cold psychopath who will kill to protect his secrets.
Earlier when I started this post, I mentioned a minor disappointment. Let me iterate the fact that I am a huge fan of Allison Brennan and she's firmly on my auto-buy list. It's my fault that I struggled to remember past characters from the previous two books, mainly the FBI agents and what exactly had happened to get Tom O'Brien shot in TEMPTING EVIL. Yes, he's suffered a wrongful imprisonment AND a gun wound all before PLAYING DEAD even begins. Tough break, no? Let's just say his being shot is a direct result of him still playing the cop and helping the FBI capture his co-escapees. But Tom couldn't allow himself to be caught before he's able to prove his innocence to, at least, Claire.
Claire has learned to fend for herself under the tutelage of father and son, Bill and Dave Kamanski, both cops who had known Tom O'Brien. Never once had they spoken a harsh word against her father and had supported her in whatever beliefs she held of that fateful day when her mother, Lydia, and Chase Taverton, her lover, were murdered. She may have only been a teenager, but it's hard to erase the memories of her father holding a gun in the bedroom where the murders had taken place. To this day, she has never doubted his guilt. But now that all may change.
Mitch Bianchi may not be as convinced of O'Brien's innocence as the blurb leads you to believe, but he definitely has doubts that they'd sentenced the right man to death for two murders. The problem with getting involved with Claire on a personal level is that he's allowed himself to feel more than a professional attachment to her. Yes, he's posing as the man she's begun dating, but now Mitch can't help but want more. He knows that he'll deeply hurt her when he's forced to confide the truth of his identity.
Almost from the beginning, we know that there is more to the O'Brien case than meets the eye. It wasn't just a simple crime committed out of jealousy or rage, but one that was coldly calculated to set Tom up as the killer. What takes a while to sift through is just where the evil stems from. Was it a third party who had no direct ties to the deceased, or is there actually someone out there who enjoys killing just for the hell of it? Was Lydia the intended target, a victim of a jealous husband? Or was she just in the wrong place at the wrong time?
Of course it's easy for me to tell you that in order to answer any of these questions, you need to read the book. Then I could just walk off into the sunset, and carry on with the task of picking out my next read. While I had a tougher time getting through this one than the first two in the series, PLAYING DEAD is still a tightly written suspense novel crafted by an expert of the genre. It was a no-brainer that I'd enjoy it, but my one qualm is that it seemed like there were too many pieces to the background of the puzzle and putting them together became tedious. I love complexity in a book, but for this one it seemed like too much. The good news is I had no idea who the baddie was until I was smacked in the face with it, and it definitely wasn't who I'd originally laid odds on.
Would I still recommend it? Hell yes, and definitely only in order: KILLING FEAR, TEMPTING EVIL and finally PLAYING DEAD. Of the three, KILLING FEAR is my favorite and a must-read for any Brennan fan, if you want to know the truth.