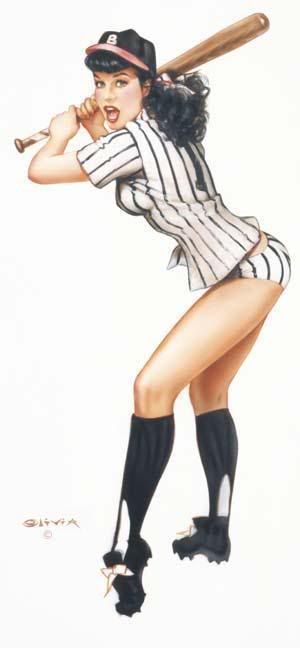 Things have been pretty quiet here in AmyLand. I've been cruising Blogland, commenting here and there, but have been sorely lacking in anything interesting to post in my own lil' nook. Sorry about that! I'm hoping to have a book review to post here soon once I finish the book I've been reading for nigh on a week -- THE VIRGIN'S SECRET by Victoria Alexander. This one's been slow off the block, which is unusual for me with one of Alexander's books.
In other news, the baseball bug has bit and John and I have been enjoying the
Florence Redwolves
, a local team that plays in the Coastal Plain League here locally. It may not be the majors, but these are the kinds of teams where scouts show up to spot any upcoming talent. It's actually a lot of fun, even for someone like me who just doesn't "get" baseball.