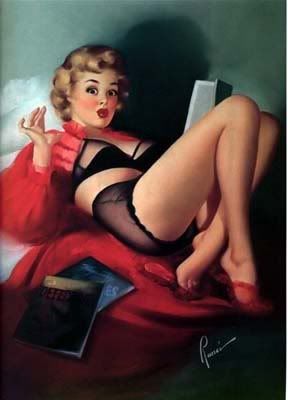 I love to be scared. Not grossed out, not turned off by heinous gore and shameless blood and guts, but I adore a great suspense novel. A little voice in the back of my head tsks-tsks some when I admit that I'm fascinated by serial killers, and usually will watch any tv show or movie, or buy any book that features at least one in it. I wonder if some psychologists and psychiatrists would have a field day with that. Either that, or I'd make a great profiler...
So, right now I'm reading TEMPTING EVIL by
Allison Brennan
, the second book in her Prison Break trilogy, and I'm totally wanting to bitch slap the bad guy. Or at least the main one. Granted, he's a doozy of a psycho, but his whole fixation on the heroine is totally eerie. When I say bitch slap, I mean I want to jack his jaws for being an egotistical psycho, not because he's badly written. "Oh no, he didn't!", has been a common mantra in my head as I've read this one, and I'm only half way through! Love that.
So, among my favorites, I'd definitely list Allison Brennan at the top of my faves list for this genre, with Kay Hooper and Tami Hoag up there as well. Erica Spindler is another one that comes to mind, as well as newcomer J.T. Ellison. Mariah Stewart is an old favorite for the more romantic suspense angle, too. And I know I've got a full arsenal in my TBR to choose from, but right now I'm drawing a blank. Oh! Before Wendy totally gives up on me, I really need to get on the
Chelsea Cain
bandwagon and read SWEETHEART and HEARTSICK!
I'm always looking for inspiration -- who, in your TBR, would you recommend to me, a diehard romantic supsense/straight suspense fan, that would tickle my sick fancy?