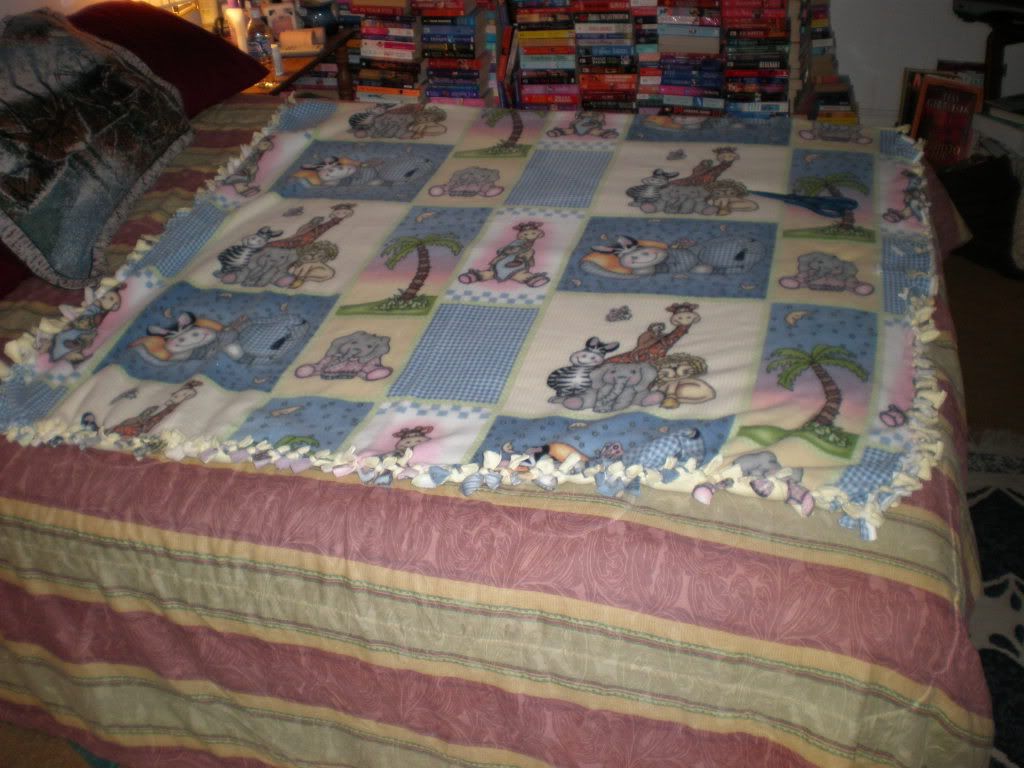 I finally went ahead and uploaded the pics of the blanket I made for the baby shower to my Photobucket account, and wanted to put one up here. Notice the lovely backdrop of Mt. TBR in the back...LOL
Today, I may go ahead and wash the material we got last week for another baby blanket for a girl at work and start it tonight. I need to have it by the weekend of the 21st, so she can take it to TX with her to visit her new nephew.
I'll be back later to post something oh-so-more entertaining and fun. Despite the 2 cups of coffee I've drank this morning, I'm still not firing on all cylinders...