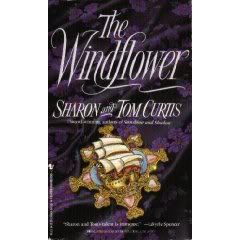 Y'know, I've been reading about
THE WINDLFOWER's World Tour
, and thought, "surely, there's a book I DON'T have!" Tonight, after playing in the TBR, guess what -- yeah, I have it, but it's the prettier purplish cover with Sharon and Tom Curtis listed as the authors, not Laura London.
Should I read it, or should I consider this a casualty of my "thinning out" effort with the ol' TBR? It's a pretty cover, but I don't need to revisit that weakness of mine, right? I'd love to make a dent and get rid of some books that I know I'll not read, maybe even host a giveaway here at the ol' blog. But I'm still in-the-air about this one.
GOD, it's hard to part with books, no matter how long they've been in "the collection", aka the TBR.