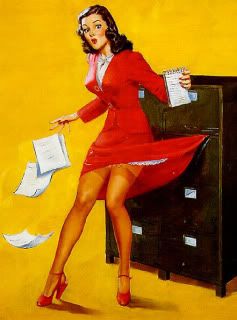 As I've been surfing around the blogosphere, and admittedly, along with my reading, blogging has taken a nosedive into pitifully low numbers, I've noticed that several are posting their monthly recaps for August reads. I could, sadly, post all of my books I read over the summer into one post and it'd still be shorter than most. It's my own fault that I allow myself to become distracted, and I am too easily a "ooh, shiny!" kind of person.
While my numbers are not of the shock and awe variety, I can happily say that I finally caved and read the entire Mercy Thompson series by Patricia Briggs during the summer months. This was my Big Find this year, and I'm fairly chomping at the bit for the next book in the series, which comes out in 2011. Actually, Amazon has it listed for January 25, 2011, so consider it my late birthday present to myself when I'm outside BAM's doors the morning of, impatiently waiting to get in.
This summer was such a black hole in the reading department for me, that I had to look over my own posts and book cover pics at my Photobucket account to see what else I was actually able to finish. Bad, eh? My abysmally short list includes:
SWORN TO SILENCE, Linda Castillo
BETRAYED, P.C. and Kristin Cast
IN THE THRILL OF THE NIGHT, Candice Hern
THE SEARCH, Nora Roberts
SHADOW BOUND, Erin Kellison
STROKE OF GENIUS, Emily Bryan
MY LADY'S PLEASURE, Olivia Quincy
SMASH CUT, Sandra Brown
PURSUIT, Karen Robards
THE FINISHING TOUCHES, Hester Browne (oh, new book by Browne in 2011!)
A VINTAGE AFFAIR, Isabel Wolff
KISS OF THE ROSE, Kate Pearce
I'm hoping to wrap up two more books this week to put a finishing tally on my summer reading for hopefully 19 books total. Currently, I'm carrying on with the vampire lovefest with SOME GIRLS BITE by Chloe Neill. I didn't think I'd take to this book as well as I did the Briggs series, but you know, it's working for me. I like the author's voice and I like her style of vampire, one in which the creatures can actually eat and drink other things as well as the necessary blood component.
Fall is staring us dead in the eye, and with the cooler temps, I'm hoping the crisp temps will kick start my reading gung-ho. Oh, I still have a book with me most times, and I do try to read a page or five when I get the chance, but I'm so easily distracted nowadays with a wedding in TWO MONTHS (yikes, I need to put finishing touches on that) and just puttering around the house on my days off, simply enjoying not being at work. I've set some personal goals I'd like to meet in the reading, some of which include trying to get back into the western thing and of course there's always the ever present desire to thin out the TBR. So, we'll see...