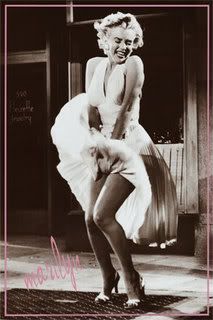 Today when I came home after my ACLS testing (passed successfully, with flying colors, thankyouverymuch), I thought that I'd have so much energy since this huge weight had been lifted from my shoulders. Yeah. I just woke up from a three hour nap, and I plan on going back and getting me some more. But I felt like writing a post. Go figure.
I've been hopping onto Facebook all weekend to catch details of my high school's 20th reunion (seriously, am I that old?!). Unfortunately, since I had this stinking class (my own fault, I'm the one that scheduled it but it
was
mandatory to get it done). Thank God for FB, that's all I've got to say. I've "friended" about 75% of my class through that website, and I've been enjoying going through the pictures that everyone's shared from the reunion. One thing for me to pause and reflect on: a couple of the guys I had crushes on throughout those emotional teenage high school years were *hawt* back in the good ol' days, right? Yeah, not so much anymore. John looked askance at me a couple times when I pointed out the objects of my teenage lust.
Bwahahahahaha
!
I did hear through the grapevine that instead of waiting another 10 years for a reunion, that they decided to do them every five years now. So, I've already got my slot reserved for one in 2015. Heck, I don't know why we haven't yet, but there are two classmates of mine that live just over an hour away at the beach that I have never caught up with. We could have our own reunion for the SC transplants!
I've been creeping through a Linda Howard book, BURN, which I think was a release from last year. I'm not sure it's been my frame of mind and preoccupation with studying, but I'm having a hard time getting through it. It's set on a luxury cruise ship, there's some kidnapping involved, and I'm trying to decide if it's the setting of the book, or the fact that the hero essentially kidnapped the heroine. It's a moot point since I'm almost finished with the book and will finish it, but this has been one of my lesser favorite Howard books. I adored the last two I read by her, ICE and DYING TO PLEASE, so maybe it's comparing this one to those two that's bringing it down.
In other news, I have been a good girl and have kept mainly up-to-date with my reviews for RRT. I think I have one more backlogged to get out and then an August book that I'll have to turn in at the beginning of September. But my boss should be proud of me...
And that's about all I have for my late night rambling with no rhyme or reason. I'm off to bed where I hope to not have dreams of heart arrhythmias, drugs to treat them with, and charging up the paddles to 200 joules and defibbing. It'll be my first time in a week.