I've gone on a reading jag lately it seems. I can't seem to get enough of the Mercy Thompson series by Patricia Briggs, and am currently reading IRON KISSED, the third in the series. While I've had to put it aside momentarily to finish up some review books, Mercy and her gang are never far from my mind. I can't remember the last time I got excited about a book series, so it's about time! I've already got the last two in the series on hold at the library and am just waiting to finish reading the whole series before I start the Alpha and Omega series, which I believe is set in the same general time period as Mercy Thompson. Usually I'm not a huge fan of first person point of view, but these books are just so sexy and earthy that I can easily put aside my reservations.
In other news, I recently got news that I'll be traveling to Arizona for work, and this is the first time I've ever been to the state. When I saw the resort we'll be staying at (me and a friend/co-worker will be traveling together; she's my concert-going pal, so this should be fun), I about died. Feast your eyes on this
sucker
... O.M.G. doesn't even begin to describe the posh amenities, and I'm busy trying to put together a travel wardrobe that won't embarrass me. Since my dress code at the hospital consists of scrubs and not business clothes, and since this IS a business conference I need to plump up my business casual clothes that are decent enough to wear to the meetings and get-togethers and won't cause me to pass out from heat stroke. It seems that while I'm used to the muggy heat of SC, I've never experienced the heat on the surface of the sun, which is how Arizona temps are described to me.
Desert, Amy; Amy, desert. Mingle...
I'm already planning what books to bring and stocking up on my sunblock since I plan on spending some intimate time with the pool and poolside bar. Oh, and it's a spa. So I already have dreams of a massage appointment... oh la la!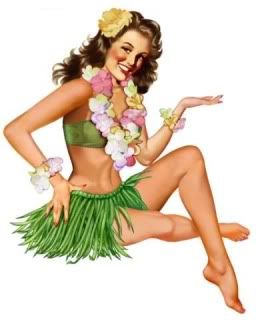 Plans for the wedding are commencing and right now I'm trying to come up with a menu that's fun, easy to transport, and will satisfy our guests - and my wallet. I'm thinking that since it's a luau/Hawaiian flowered shirt/beachside-themed wedding, that it might be fun to throw in some recipes that are island-inspired. I know there's a meatball recipe out there that features Hawaiian flavors, and I think I may try to come up with a fruit plate that would feature some different fruits -- kiwi, papaya, honeydew, mango, star fruit, etc. Also, one of the guys at work offered to whip up some crockpot bbq, so, score! Yeah, it's coming along nicely. Now if only I can find a dress...argh!