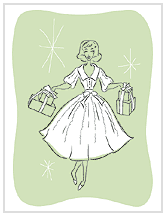 I'm taking a breather before I begin cooking for our turkey dinner today (I worked Thanksgiving). Did anyone brave the wilds during Black Friday? Have a great Turkey Day? Watch the Cowboys win their annual Thanksgiving football game? I actually dipped my toe in the pool yesterday and swung through Books-A-Million for, yep, you guessed it -- books. But! I only bought 4! Honest engine. It was just a teaser to remind myself that I still can do it: buy faster than I read. *sigh*
I have officially given up on plumping up my 2009 reading. I think I've only read one or two books since the beginning of October, which is devastating. I just can't keep my head in a book, and I want to -- I really really want to! Right now, though, I'm digging an Elizabeth Boyle book, IT TAKES A HERO. It's lighthearted, and while I realize it may very well be the last in a series (the Danver series, I believe), I just don't care. It stands alone well. I'm one of the few who love to have a titled hero in my historical romances, but Rafe isn't. He's a war hero with Spanish blood, and he's interesting. Kind of reminds me of an Amanda Quick hero.
One of the books I bought yesterday was SKIN GAMES by Ava Gray. There's been a lot of talk in Blog World about it, and my curiosity has been snagged. I think
Katiebabs
has been a cheerleader for this one, and she definitely influenced me. I'll be honest: I've not read an Ann Aguirre book and I don't think I even have one in my TBR. But I'm excited about SKIN GAMES. I'm hoping to add another auto-buy author to my list.
Well, homemade dinner rolls are not getting done with me playing on the computer. Until later -- happy reading, and happy shopping if you're brave enough this weekend!