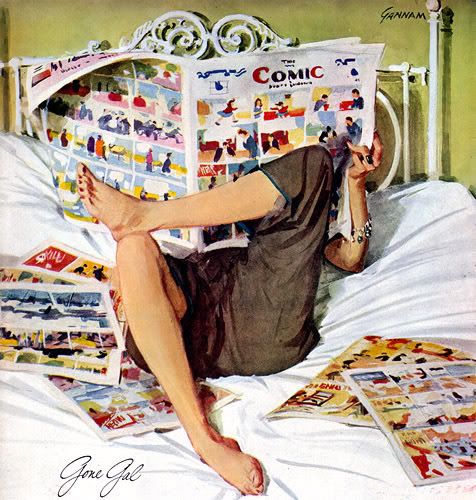 I used to say that I love any Saturday morning I have off, when I get to wake up when I want to, savor some coffee and a lot of free time with John. Sundays are closing in on my favorite day of the week, though. It's been the perfect day: I slept in late, got up and drank two cups of coffee, played on the computer some, and took a nap. I've even done some reading! I'll probably suffer later when I'll more than likely be up to ungodly hours of the late night tonight. The weather here has absolutely been gorgeous, as well. Unusual for this part of South Carolina during early September, we've had temps in the high 80s with almost no humidity. So keeping the windows open is not a batshit crazy idea! Fall is my absolute favorite season of the month, and we're settling in down here, ready to enjoy temperate weather when I don't have to run the A/C 24/7.
I've been reading like a mental patient the past couple of weeks, but hit the brakes a bit this weekend. We won't talk about how many books I bought on Friday, however. I'm not sure if I mentioned this before, but I love to collect cookbooks as much as I do novels. Ree Drummond, the owner and author of one of my favorite blogs,
Pioneer Woman Cooks
, posted this week the cover of her upcoming debut cookbook. Color me excited and preordering! I love to cook and consider Food Network as the end-all and be-all of cable tv, but I don't achieve enough volume to even consider posting some of my favorite recipes, tried or true. Ree, however, is a domestic goddess with a kitchen to die for and writes some of the funniest posts, while teaching me that I, too, can make a whiskey cream sauce to top a mouth-watering ribeye steak. She features some of the most scrumptious recipes (with pics!) that have ever crossed my lips, and yes, I've tried many. I love that she also includes recipes that would please even the pickiest of eaters, in her case, it's her husband whom she refers to as Marlboro Man (he's a rancher). For me, I have my very own picky eater -- John.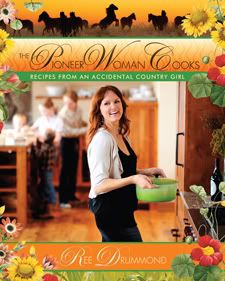 So, come October, this puppy's mine, all mine I tell ya! I can just hear my mother saying now --
Amy Lynn, you do NOT need anymore books!
Um, yes, Mom, I do. It's a sickness, I tell ya...