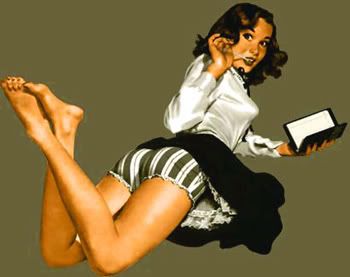 FINALLY! I finished up SCANDAL by Carolyn Jewel this morning, and now I'm stoked for her next book, INDISCREET, which I think is out in October (*tapping fingers*). SCANDAL features Gwilym, the Earl of Banallt, a hero who's not only a badass, but is head over heels in love with Sophie Evans almost from the beginning of the book. What I loved about this was how Ms. Jewel mixed in with her story chapters from the past, from when Banallt and Sophie first meet and her initial reaction to him, and key moments throughout their relationship when they're getting to know each other. It was very well done, in my opinion.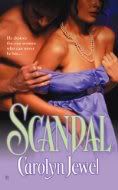 The Earl of Banallt is not stranger to scandal. But when he meets Sophie Evans, the young wife of a fellow libertine, even he is shocked by his reaction. This unconventional and intelligent woman proves to be far more than an amusing distraction -- she threatens to drive him to distraction. Unlike the women who usually fall at Banallt's feet, and into his bed, Sophie refuses to be seduced. And soon Banallt desires her more than ever -- and for more than an illicit affair.

Years later, the widowed Sophie is free, and Banallt is determined to win the woman he still loves. Unfortunately, she doesn't believe his declaration of love and chivalrous offer of marriage -- her heart has already been broken by her scoundrel of a husband. And yet, Sophie is tempted to indulge in the torrid affair she's always fantasized about. Caught between her logical mind and her long-denied desire, Sopie must thwart Banallt's seduction - or risk eing consumed by the one man she should avoid at all costs...

So, in a nutshell, Banallt is the chaser and Sophie the elusive widow who just won't fall for his allure. While that's common enough, what I loved was that his feelings for her, and how deep they are, are almost visibly apparent from the get-go. In fact,
he's
the one trying to convince her that marriage to him would not be a death sentence.
I think the theme running throughout SCANDAL is that people can -- and do -- change. While it becomes quite evident that Banallt is a changed man, his evolution is not just told throughout the book, but shown to the reader -- even though it takes Sophie
forever
to figure it out. To her credit, though, her marriage to wastrel Tommy, only mentioned in back story in SCANDAL, did some serious damage not only to her self esteem but also to her confidence in people and in herself as well. She's always waiting for the other shoe to drop; in fact, she expects it.
If I were to rate SCANDAL, I'd lean towards a B+ for the actual story, but characterization is a resounding A. Carolyn Jewel really knows how to pull on the heartstrings. Now I just need to find a book that will not fail to entertain me, especially after coming down off of this one.