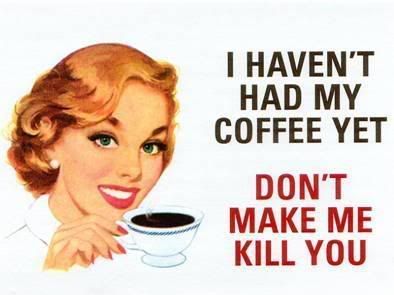 While the picture isn't totally accurate and I'm honestly working on my second (or twelfth..) cup o'joe, I'm definitely not firing on all cylinders yet. It was hard to get out of bed this morning!
I stayed up late trying to rip through some more of Susan Holloway Scott's THE KING'S FAVORITE, which is actually turning out to be a grand ol' read...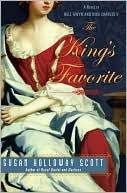 I adore these types of books where the author takes a true historical character and their story, and breathes life into it, making it their own. Scott's latest is about Nell Gwynn, the actress who became King Charles II's supposedly favorite mistress. Since I'm a self-proclaimed history nut, I collect historical fiction AND non-fiction like I collect dust and clutter (I never said I was a great housekeeper). Anyway, after reading THE ROYAL HARLOT last year, Susan Holloway Scott's ode to Barbara Palmer Villiers, aka Lady Castlemaine, I knew I had to get on the bandwagon and be ready for the FAVORITE. Now, I know little to nothing about the Restoration period in British history, but I'm doing what I can to read up on it. Actually, it's fascinating! But then again, I think British history on a whole is just cool stuff. Yes, I'm a dweeb. Besides the tons of books I have on the subject, the internet has been my best friend in researching this stuff. Don't you just love that?
Alright, enough procrastination. I'm still in my pjs and need to remedy that.