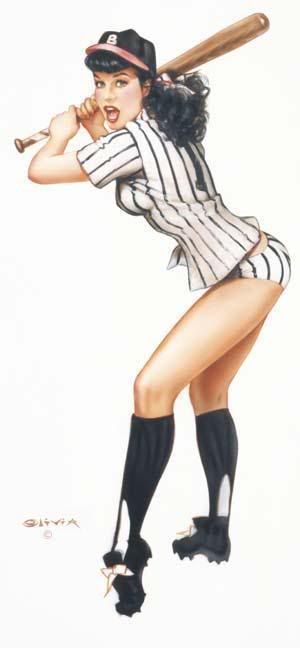 It's baseball night here at my house and John and I will soon be getting ready to go to the Redwolves game. It may not be MBA or even the
College World Series
, but I've got to say....these guys are good. AND, just bragging...one of the players from last year, actually the son of a woman I work with, got drafted to the Atlanta Braves for next year, I believe. So, yeah, they've got talent. Plus, the catcher's cute. I plan on snapping a couple pics of him tonight to share since we sit just left or right of home plate and that's prime viewing territory. Dare I say it? Yeah, I'm enjoying some baseball.

OH! And I'll be rooting for the
South Caro. Gamecocks
in the second game of the CWS tonight. They're one win away from being the champions, baby!
In other news -- I actually read a book in less than a day's time! It's actually a great option for Keishon's TBR challenge next month, DYING TO PLEASE by Linda Howard (the theme for July is odd jobs or unusual settings), but I'll see if I can find another one that fits the bill. A lot of folks had mixed reactions to DTP, but I quite enjoyed it. Yeah, the heroine's a butler/bodyguard and that's different in itself, but I found myself flipping the pages and not getting a wink of sleep Sunday night for all the reading I did. Honestly, it felt good and now I feel like going on a Linda Howard bender.
ETA: We got rained out. Boo! But I am getting to catch a damned good UCLA vs USoCaro CWS game!