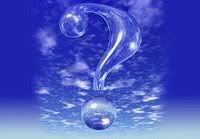 I wrote a review today, my first one for 2010. Wo0t! I'm not going to mention the book title right now, because I'm trying to figure out a few things. I've read differing opinions of the same book, but I enjoyed it. This difference has got me wondering about my own reviewing tactics. While I don't review here too much, I've been reviewing for Romance Reviews Today for 7 or 8 years. My "boss" over at RRT has always been very cool about it being ok to not like a book, but you need to be cool in how you list the 'whys'. You can always find something positive in a book is something I've learned and try to adhere to.
But here's my problem...I've only hated 4 or 5 books outright in my reviewing career. Thank God. Anyway, I wrote up my review today and then went back to the first review I'd read on the same book. I liked the book -- it was a great book for me to finish up 2009 with, but that was it. After writing my own review and then reading that first one I'd read two months ago, I felt like I was double-guessing myself. Not that I question their opinion, I think I'm just trying to figure out if I can rationally review a book and give plausible reasons why it worked or didn't work for me. Is it enough to just say "I liked it. I look forward to more books from so-and-so,"? Do authors get more out of that, or do they want the fangirl squeeing moments?
The funny thing is, I felt like I'd written my best reviews for those 4 or 5 books that I hated, or even disliked. I don't believe in trashing an author if I don't like his or her book. But will being super-critical of a book diminish my reading enjoyment?
Just stuff for me to think about. Of course it doesn't help that some people, I feel, write much better reviews than I do. LOL