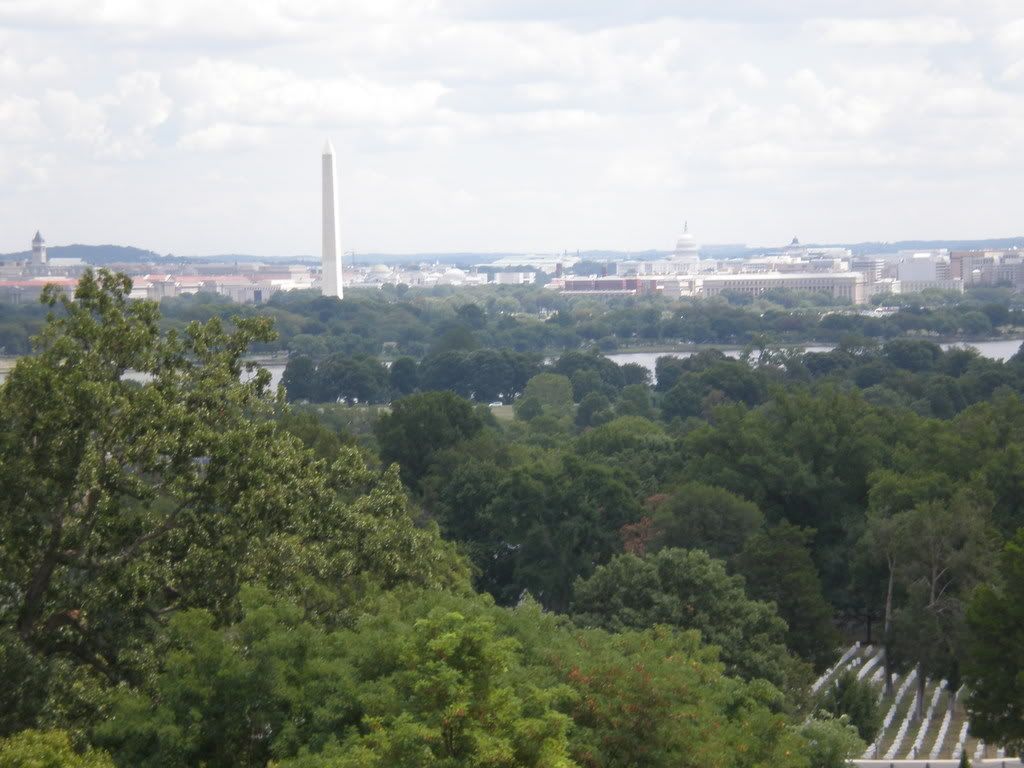 While it was a quick vacation spent in the city of D.C., John and I had a great trip. We actually went to New Jersey first for our good friends' wedding, and then on Sunday went back south to stay with other friends in Vienna, VA. The picture at the left is actually one we took from Arlington Cemetery, where you get a great view of the city from the hill where the Robert E. Lee Memorial is. John's grandparents are buried at Arlington, so this was our first stop on the whirlwind siteseeing tour. I also found out that RWA is in D.C. next summer, so guess where I'm planning on going?! I'm TOO jazzed!
Didn't get much reading done, except on the trip home where I burned through a book on my new toy, my Palm. I've finally joined the land of the technologically-advanced and realized that, hey, technology is my friend.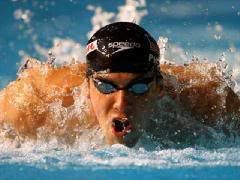 How about that Michael Phelps? He may be young enough to be my baby brother, but dude, the man is a swimming machine! Totally legend. I'm so proud of his 8 gold medals, it's as if I won them myself...
I never knew I'd lust after a guy 13 years younger than me, but then I found the pic below...

Is it wrong for me to think that he borders on hot? ;-)