I did survive yesterday's cleaning frenzy and even had time for a nap afterwards. Maybe the chemical fumes got to me, eh?
While I was cruising the 'net this morning, drinking my coffee and looking up recipes for a good crockpot chili, I came across an article featuring the latest in romance fiction - Amish romances.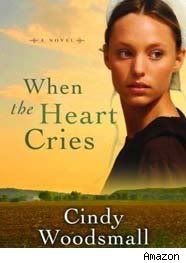 One source
even went so far as cutely titling them Bonnet Rippers. Sorry, that's just tacky, guys. The cliched phrase, not the books. Why do people feel they need to rip on romance fiction?
While my knowledge of Amish culture isn't much more than fond memories of visiting Amish country in
Lancaster, PA
and
Sugar Creek, OH
, I can't help but
applaud authors for being bold enough to investigate a road less traveled
. Obviously these will be of the sweetest variety in romance, but that might be a nice change of pace given that erotica and graphic novels are selling like hotcakes. It could very well be a palate cleanser.
I'm just wondering if this genre will find a foothold among readers, despite inspirational lit making a bigger splash these days. It might be worth a look-see when I go to Books-A-Million or Barnes and Noble again, just to see if they carry these books in this part of the Bible Belt. Off the top of my head, I know that
Karen Harper
(Maplecreek Amish trilogy), Sharon and Tom Curtis (SUNSHINE AND SHADOW), and
Linda Castillo
(SWORN TO SILENCE) have all written books featuring at least one Amish character. I also want to say that Linda Howard wrote one years ago, but if she did the title is escaping me.